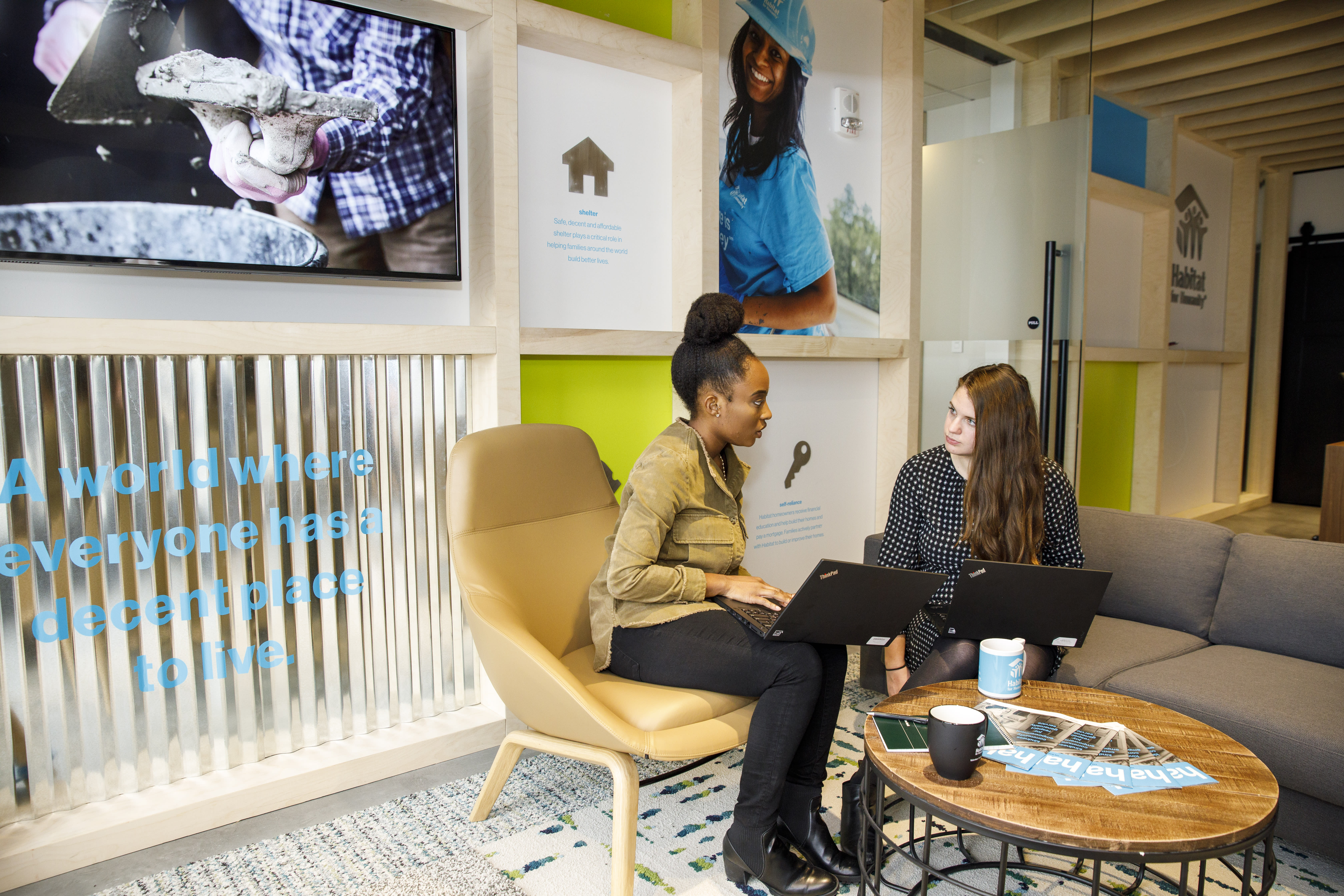 Founded in 1988, Habitat for Humanity Waterloo Region is a charitable organization working toward a world where everyone has a decent place to live. Our model of affordable homeownership bridges a gap for lower-income, working families by providing them with the opportunity to purchase their own Habitat home. Habitat for Humanity brings communities together to help families build strength, stability, and self-reliance through affordable homeownership.
Position Title
Volunteer Engagement Coordinator
---
Reporting to 
Manager of Volunteer Engagement
Position Summary
The Volunteer Engagement Coordinator is an integral part of our Community Outreach team. They will be responsible for various volunteer-related aspects of the organization, with a particular focus on the build site volunteer roles. The Volunteer Engagement Coordinator has a demonstrated understanding of volunteer engagement, recognition and stewardship, ensuring a positive volunteer experience through high-quality interactions. Their focus on volunteer engagement will drive not-for-profit success and help make Habitat Waterloo Region a partner of choice in the community.
---
Position Type
This is a full-time position at 37.5 hours per week. The work week runs Monday through Friday, 8:00am – 4:00pm. The office space for this location is situated at the current build location. Occasional evening and extra weekend work may be required.
Duties and Responsibilities
Coordinate all volunteer-related aspects of the build project
Host corporate teams for their Team Build Days onsite and provide communication support leading up to their event day
Work with the build site team to determine volunteer numbers and needs at the build site and encourage a volunteer-friendly environment
Greet and train volunteers with safety training and orientation
Promote and help ensure a safe work environment
Oversee the hospitality program at the build site including assisting in the kitchen and cleaning when required
Support the photographer program at the build site including assisting with the taking and posting of photos
Purchase supplies, secure food donations, and source food supply vendors
Maintain accurate volunteer data in our volunteer management system
Respond to inquiries about volunteerism from the public – including attending volunteer recruitment fairs and speaking engagements
Remain updated in volunteer trends across Canada to ensure we are offering the best volunteer experience possible
Provide backup to the ReStore volunteer program
Other duties as assigned
Qualifications
Post-secondary education
1-3 years of relevant experience
Understanding of the volunteer management cycle and experience implementing its various elements
Proven ability to organize and motivate groups of volunteers\
Excellent customer service skills and experience relating to various members of the public
Physically able to lift and carry up to 20 lbs, as well as walking up stairs on an active build site
Computer literacy required, with experience with computer software (i.e. Microsoft Office)
Experience working with Salesforce and/or volunteer databases would be considered an asset
What You Bring
A desire to make a positive impact in our community
An understanding of the non-profit, voluntary and/or social services sector
A strong team player with a passion for people
An exceptional communicator both verbally and in writing
An ability to work independently and pay attention to detail
A willingness to learn and grow individually and as part of a team
An ability to thrive in an environment with multiple projects, competing deadlines, and interruptions
What We Offer
A dedicated staff team, working towards the same goals
A competitive compensation package
A learning organization, with a focus on personal and professional development
Other Requirements
Provide proof of an acceptable Police Records Check
Provide proof of a valid Ontario Driver's License, adequate insurance and a clear driving record
Access to reliable transportation
Risk Assessment
Medium level risks associated with this position include: exposure to the elements (with access to shelter), dealing with many volunteers at once, working on an active construction site, warehouse or kitchen with inherent safety risks, and working alone occasionally with access to personal information.
Please submit resume and cover letter to Debbie Hind, Manager of Volunteer Engagement at dhind@habitatwr.ca.


Posting closes on Friday, April 14. Please note that we will be reviewing and evaluating applications on an ongoing basis, and we, therefore, encourage early submissions.
Habitat Waterloo Region is committed to being a leader in supporting and valuing the diversity of the people, organizations, and communities it serves. We thank all applicants for their interest; however only those selected for an interview will be contacted.

Habitat Waterloo Region is committed to accommodating applicants with disabilities throughout the hiring process, in accordance with the Accessibility of Ontarians with Disabilities Act (AODA). We will work with applicants requesting accommodation at any stage of the hiring process.