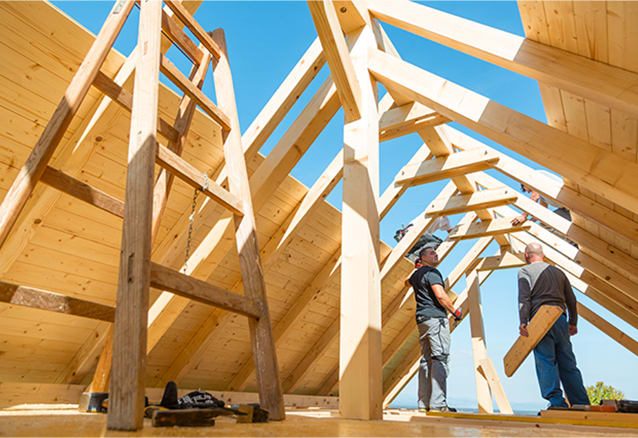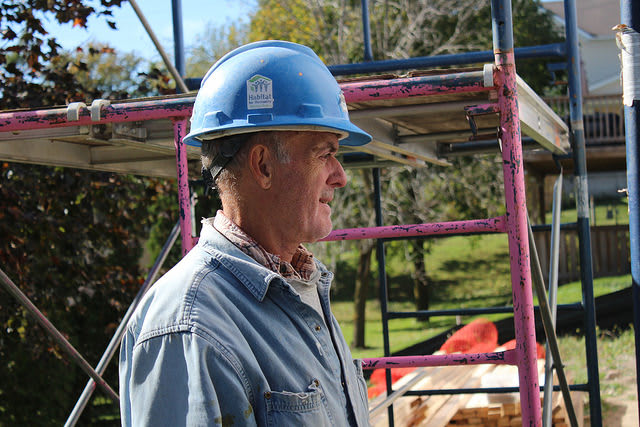 A Leader to Look Up to
At Habitat for Humanity Waterloo Region, we are grateful to have a solid group of dedicated volunteers. Terry is a volunteer who has been making an impression on the Habitat Waterloo Region community for over 15 years. A winner of the Don Brown Award for Outstanding Volunteers in 2008, Terry has proven to be an energetic leader and a volunteer to look up to. He is serious about his work, and those lucky enough to get to know Terry will tell you that his humour is a hidden gem well worth looking out for. You might run into Terry on our Build Site, where he tends to spend his volunteer time these days despite having lent a capable hand to many jobs at Habitat Waterloo Region over the years.
For six years, Terry has documented his days on the Build Site through a picture-based blog to share his experiences as a volunteer with Habitat Waterloo Region. Volunteers like Terry are the heart of our success, and why we are able to continue building affordable homes for local, low-income families. With thousands of volunteer hours under his toolbelt, Terry is a reliable narrator of what it is like to spend your days on site with Habitat.

Terry's Blog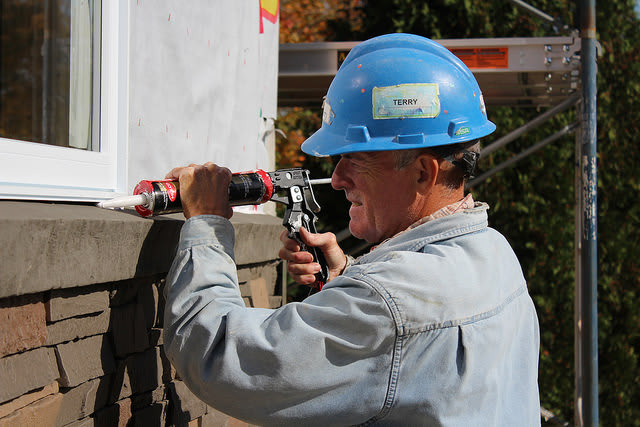 Look through Terry's Eyes
Check out his blog for a deeper look into our Build Site and keep checking back for updates about our progress building homes.