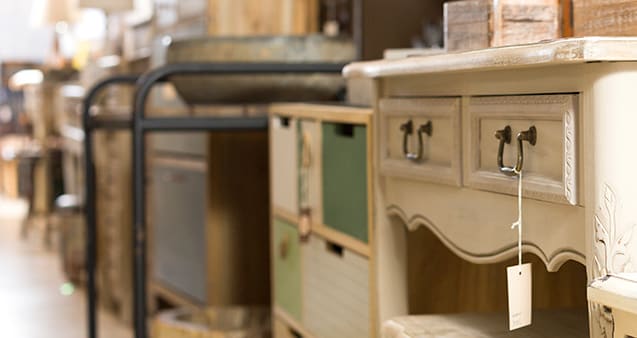 Elizabeth, an ambitious ReStore shopper, has always felt discouraged to see a growing landfill full of items that had the potential to be reused.
Years ago, Elizabeth's environmentalist values led her to the ReStore in search of a dresser to repurpose for her daughter. Impressed by the products and grateful to ReStores' mission, Elizabeth became a returning customer.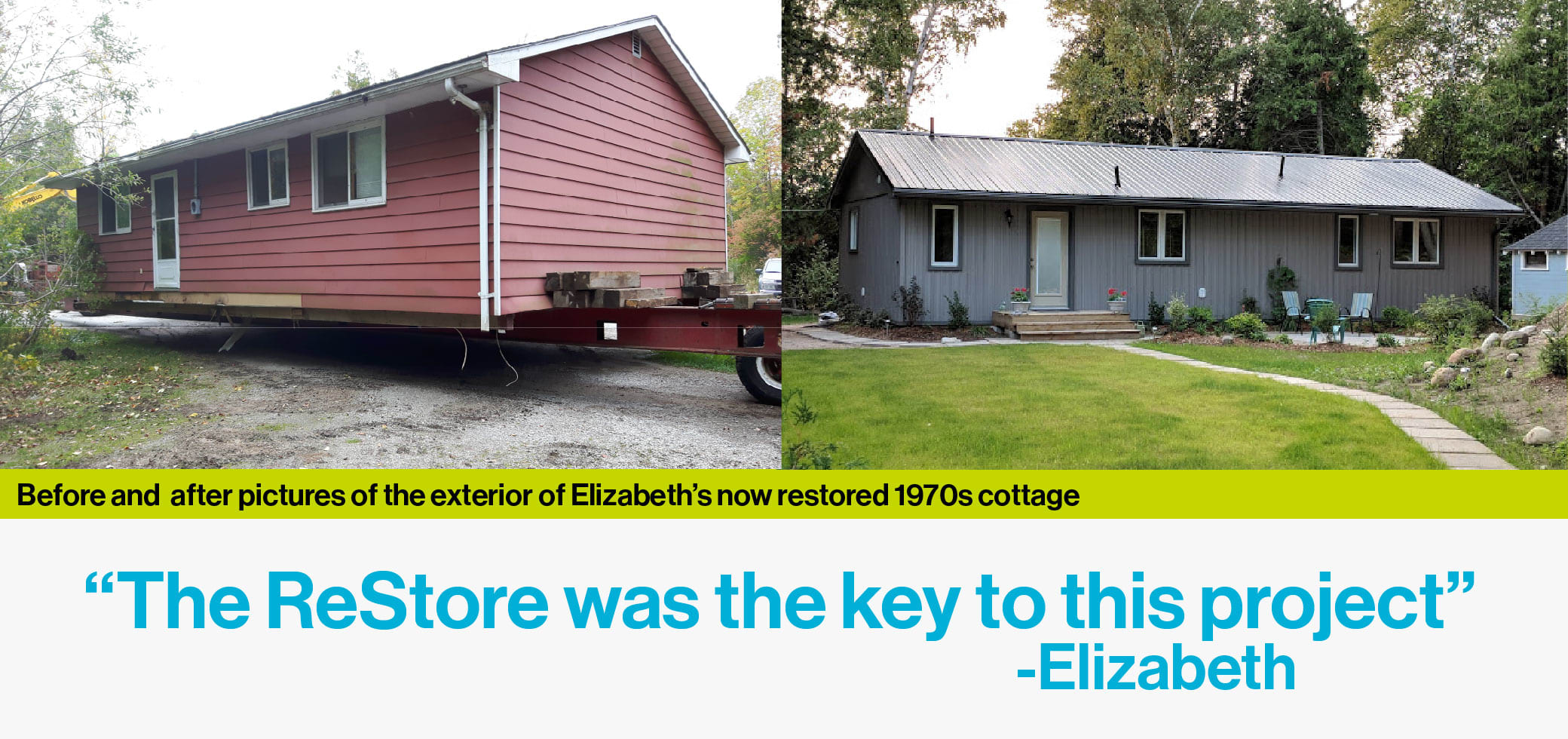 Her ability to see the potential in these too often discarded items set her on a path that, one day, unexpectedly resulted in her owning a long abandoned and neglected cottage from the 1970s, saving it from being demolished.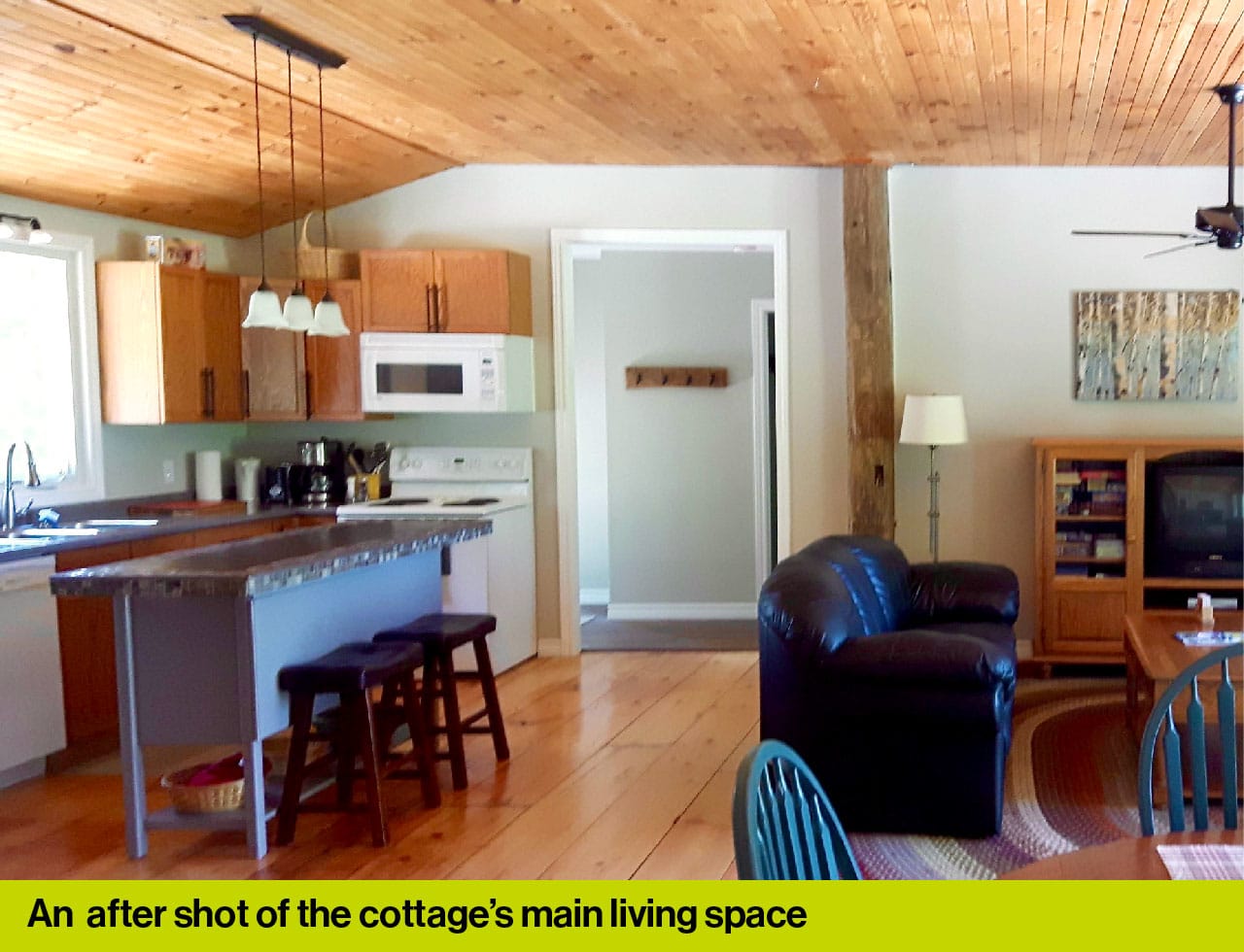 With the goal of using as many repurposed items as possible to transform this uninhabitable space into a warm and welcoming one, Elizabeth turned to the ReStore.
Each trip to the ReStore provided a new great find for Elizabeth. She slowly renewed the cottage with her purchases that otherwise might have ended up in the landfill. Thanks to the ReStore, she gathered furniture and appliances, installed a kitchen and light fixtures, replaced the doors and windows, and applied a fresh coat of paint to complete the transformation.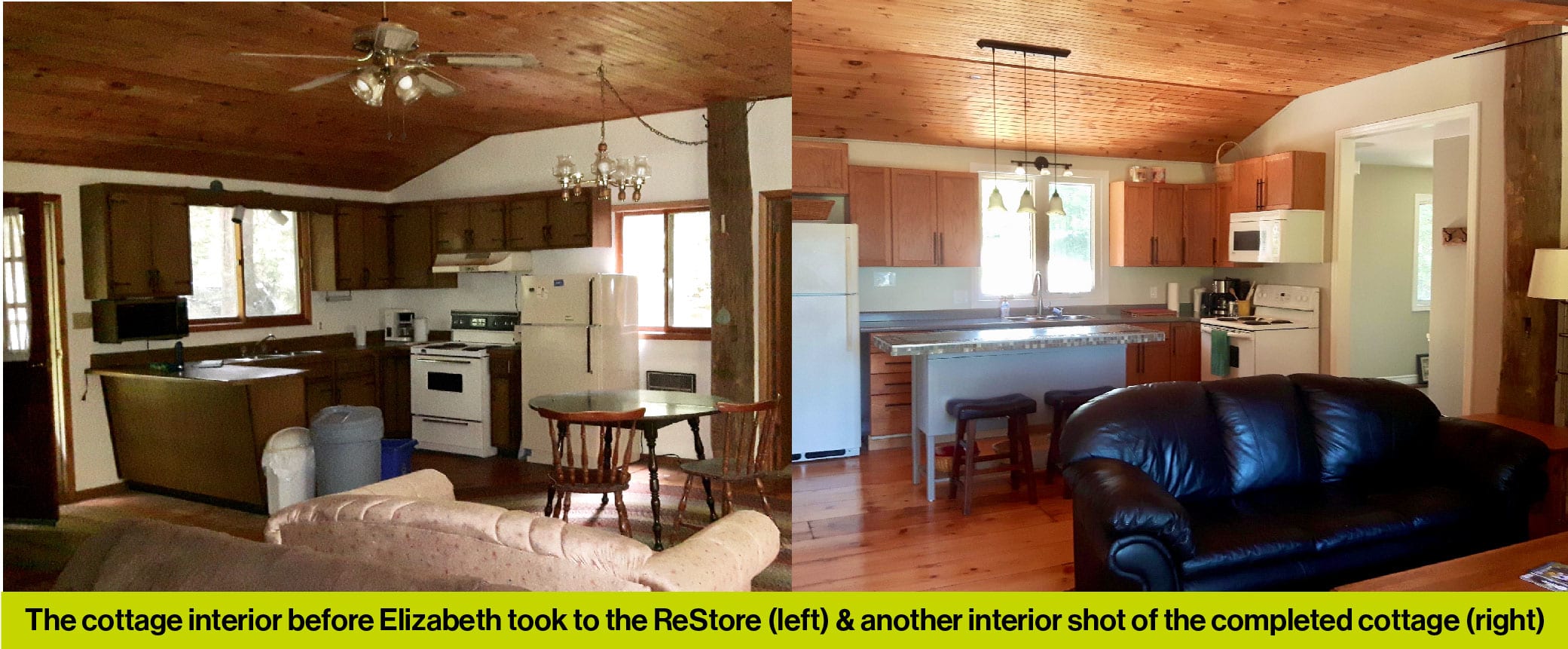 Our ReStores are always proud to learn of the amazing projects taken on by our customers. If you have a DIY project you want to share with us, send it through the form below or tag us on Facebook or Instagram @waterloorestores