Founded in 1988, Habitat for Humanity Waterloo Region is a non-profit organization working toward a world where everyone has a decent and affordable place to call home. We work to bring our community together to help families build strength, stability and independence through affordable homeownership. With the help of volunteers, donors and community partners, we provide a solid foundation for low-income families in Waterloo Region.
This position is specific to the new HabitatWR ReStore opening in 2020 reporting to the Director of ReStore Operations
Location TBD

40 Hours per week (flex hours may be required). Overtime may be required
The Habitat ReStore is a retail store open 7 days per week, selling donated new and used building/renovation material and furniture. The ReStore manager, reporting to the Director of ReStore Operations, is responsible for the daily, on-site supervision of all store operations including shipping and receiving, inventory management, customer service, cash sales, store layout and product display, and staff and volunteer supervision. 
Responsibilities
Store Opening
Working with the Director of ReStore Operations, preparation of a new ReStore for opening in the fall of 2020.
Working with HabitatWR staff, active participation in and support of marketing activities for the new ReStore.
Hiring, training and development of ReStore staff. 
Donor stewardship for ReStore product.
Supervision
Assess store staffing needs in consultation with Director of ReStore Operations on an on-going basis.
Training and supervision of staff (3-6) and volunteers (2-6 per shift) including scheduling and ensuring consistent shift coverage.
Ensuring training and compliance with Health & Safety programs for all staff and volunteers.
Conduct regular staff meetings and daily "stand-ups" to manage tasks and priorities.
Scheduling of volunteers and overseeing sign-in and logging of hours in CRM.
Developing task/function descriptions for volunteers that reflect shifts in inventory.
Training and coaching of staff in working and developing volunteer engagement.
Conducting yearly performance reviews for reporting staff.
Provide orientation and training for all new staff hires.
Store Operations
Cash management including operating point-of-sale system, maintaining cash drawer floats, overseeing of opening/closing procedures and daily bank deposits, maintaining petty cash.
Store organization including staging, regular cleaning, housekeeping and maintenance (both interior and exterior).
In consultation with Director of ReStore Operations, assess store layout on regular basis.
Customer service including sales, telephone calls, complaint resolution.
Managing donation screening and call-backs. Scheduling pickups and occasional delivery of items.
Conducting daily safety check of all store areas.
Ensuring observance of all applicable HabitatWR policies and procedures.
Inventory Management
Receiving product including tracking of donations to ensure appropriate donor management.
Pricing and Inventory control ensuring that product is screened, priced, processed and moved to sales floor in a timely manner.
Marketing and promotion including basic web-based programs.
Other duties may be assigned as needed
What you bring
Basic knowledge of building materials and DIY techniques.
2-3 years of retail management experience.
Knowledge of safe work practices including use of power tools and other equipment.
Strong entrepreneurial skills and good "common sense".
Physically fit (able to lift and carry 20-25kg).
Effective time management and organization.
A desire to make a positive impact in our community.
An understanding of the non-profit, voluntary and social services sector.
A passion for people and a strong team player.
A willingness to learn and grow individually and as part of a team.
Strong interpersonal skills in client and volunteer relations.
Other requirements
Valid Ontario Driver's G License must be maintained as use of own vehicle may occasionally be required.
CSA footwear required.
Police Record Check required on hire.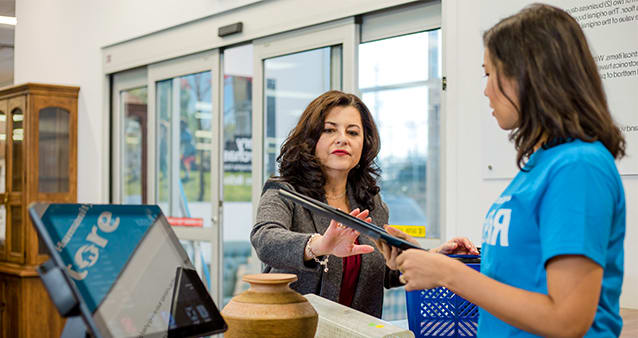 HabitatWR is committed to being a leader in supporting and valuing the diversity of the people, organizations, and communities it serves. We thank all applicants for their interest; however only those selected for an interview will be contacted.

HabitatWR is committed to accommodating applicants with disabilities throughout the hiring process, in accordance with the Accessibility of Ontarians with Disabilities Act (AODA). We will work with applicants requesting accommodation at any stage of the hiring process.