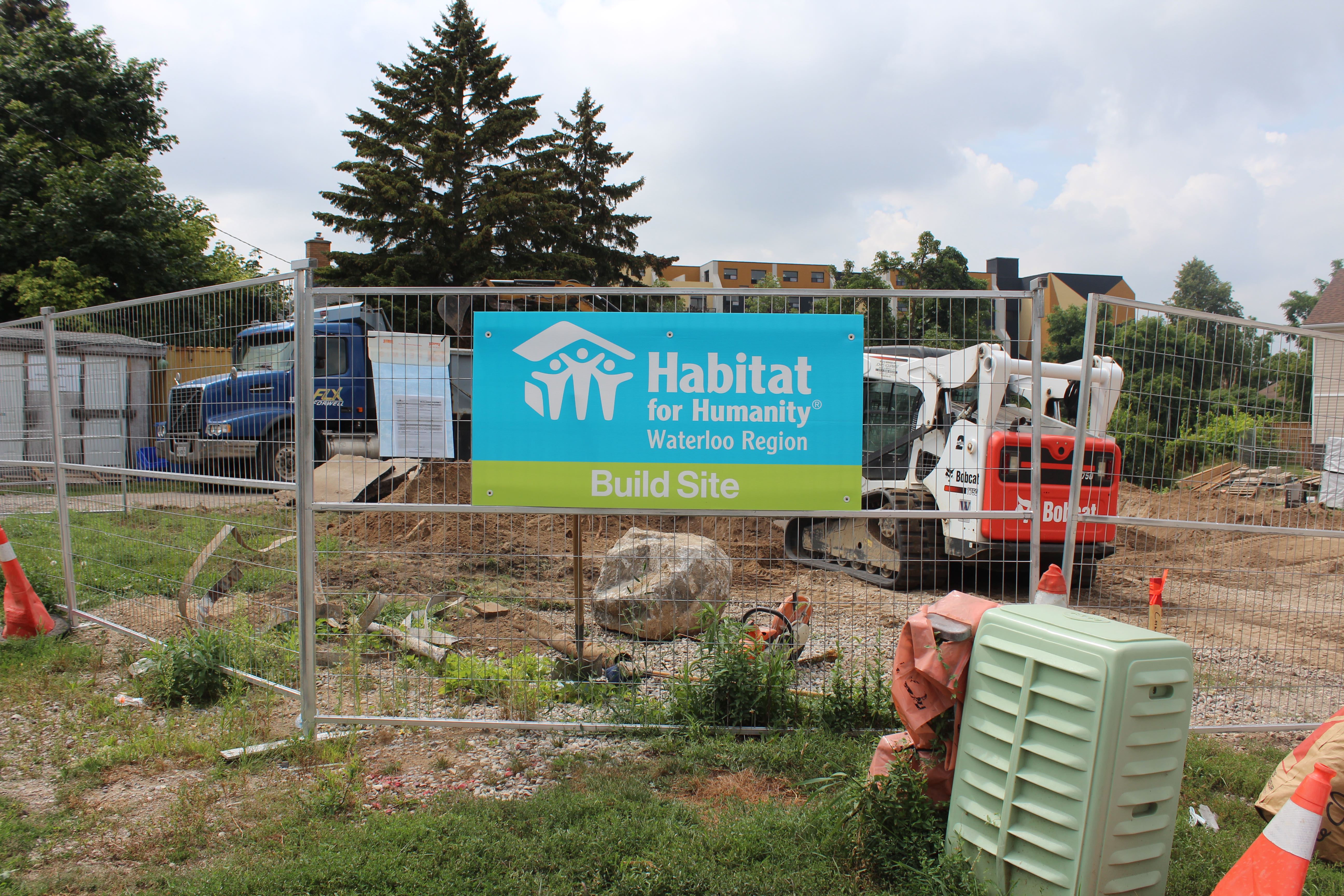 Habitat for Humanity Waterloo Region has been building affordable housing for lower income families since 1988. This September, we are excited to begin building the final phase of homes for our Kehl Street project. This final block will be home to six new fam- ilies. This will bring our total to 45 homes at our Kehl Street site.

The challenges of this past year - namely lumber shortages, increased building costs, and fewer volunteers on the build site - are making way for an innovative way of building this final block of units.

"We are excited to finish our last block of affordable units to the community. We are extremely proud to build a more efficient home using Structural Insulated Panels (SIP's) that will give the homeowner the opportunity to reduce their home heating and cooling cost giving the homeowner more affordable day to day living." -Bil Ioannidis, Director of Construction.
Structural insulated panels (SIPs) consist of an insulating foam core sandwiched between two structural facings. The result is a building system that is extremely strong, energy efficient and cost effective.

"We rose to the challenge to navigate our unique position as a charitable home and community builder during the pandemic by remaining steadfast to our goals to provide a safe, productive and fun working environment for our volunteers and staff. We are now looking forward to welcoming back more volunteers to the site to share in this rich experience."- Chris McCracken, Build Site Supervisor

As we look to the future, full of hope and promise, Habitat for Humanity Waterloo Region is focused on continuing to build safe, and affordable homes for families.
To find out how you can partner with us in building affordable homes in Waterloo Region, please contact us at development@habitatwr.ca