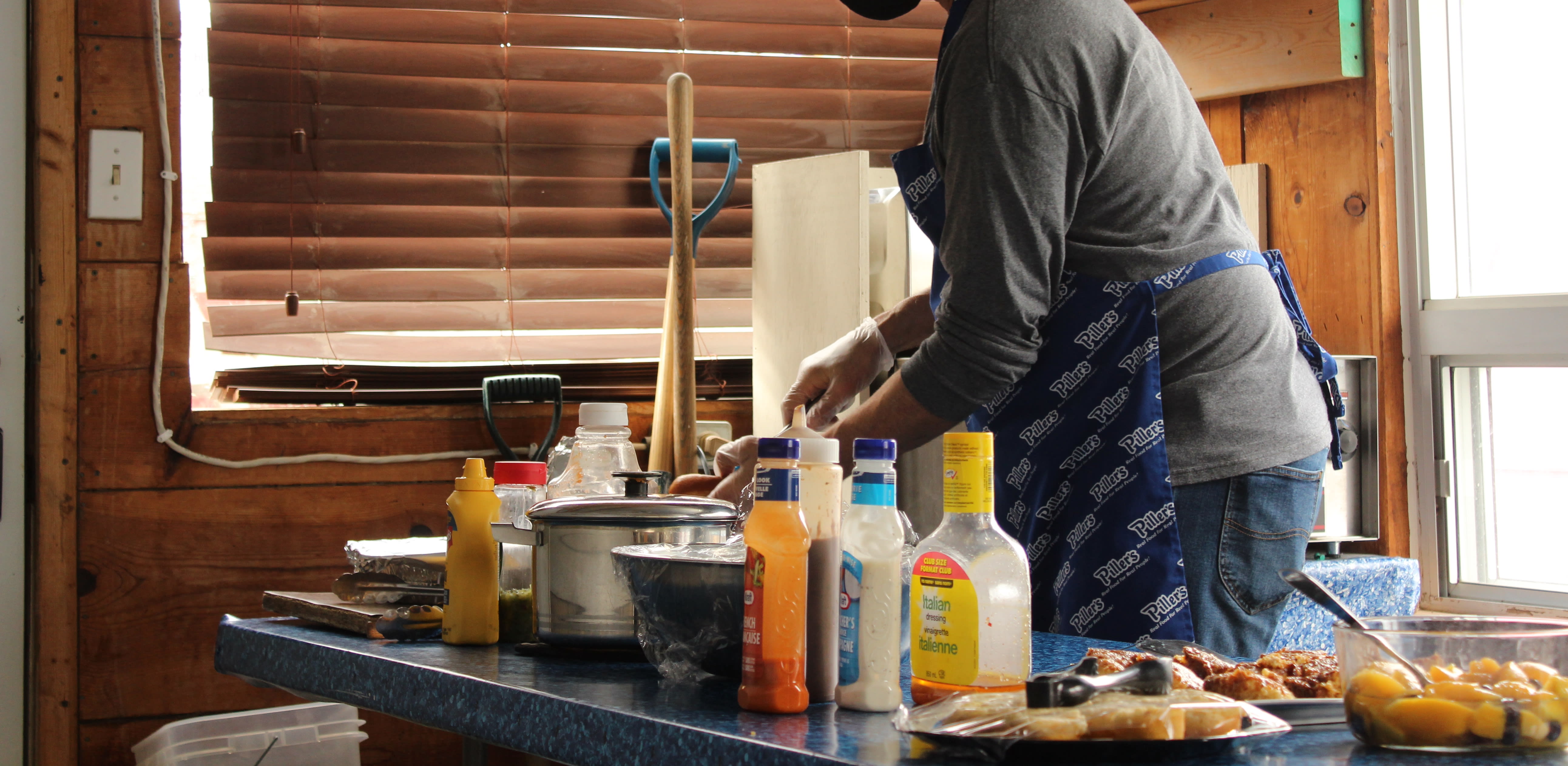 Founded in 1988, Habitat for Humanity Waterloo Region is a non-profit organization working toward a world where everyone has a decent and affordable place to call home. We work to bring our community together to help families build strength, stability and independence through affordable homeownership. With the help of volunteers, donors and community partners, we provide a solid foundation for low-income families in Waterloo Region.
Position Title
Hospitality Crew
---
Location 
242 Kehl Street, Kitchener
---
Hours
9:30 am to 2:30 pm - Monday to Friday
---
Time Commitment
Volunteer for 1-2 shifts. After this time, a commitment of 10 days over three months is required.
Our Mission
To build strength, stability and self-reliance through shelter.
---
Purpose
To carry out the stated mission of Habitat for Humanity Waterloo Region. At our Habitat build site, daily lunch and snacks are prepared and served to 10-40 volunteers. When we do not have food donations, the hospitality volunteer team prepares the food. Hospitality volunteers are also responsible for all kitchen cleaning duties.
---
Reports to
Volunteer Services staff
Responsibilities
Work as a team in the kitchen; be encouraging and supportive of each other
Serve snacks and lunch daily to our volunteers
Coordinate, prepare and cook luncheons as per the set menu
Barbeque occasionally
Welcome lunch donors and assist them with set-up and serving
Stock/clean fridges, the hospitality area and the kitchen
Inventory food needs, beverages and coffee supplies
Refill coffee & tea condiments as needed
Support and deliver on any other related tasks
Qualifications and/or Skills
Understanding of the Habitat for Humanity philosophy and the desire to promote it
Commitment to volunteer care
 Aptitude for cooking and ability to follow simple recipes
Know how to use an oven, microwave, toaster oven, and coffee machine
Strong interpersonal and relationship-building skills with the ability to establish rapport with volunteers, staff, and donors
Ability to work with limited supervision in a team-based environment
Proven problem solver
Flare for food presentation
Must be at least 14 years of age, volunteers 14 – 16 years of age must be accompanied by an adult that will be responsible for their supervision for the duration of the placement to work in the area of hospitality.
Orientation and Training
Habitat Waterloo Region Hospitality Orientation
Training on food safety and the importance of cleaning
Tour of the build site
Learning the day-to-day procedures and volunteer processes
Working Conditions
Small kitchen space
Some moments of stress and feeling under pressure
Potential burns
Working with knives and other cutting equipment
Working in fluctuating temperatures
Prolonged periods of standing
Benefits
 Gain satisfaction helping local families in need, purchase safe, decent, affordable housing
Enhance your knowledge of Hospitality Services
Meet new people and build long-term relationships
---
Health & Safety
Close-toed, anti-slip footwear is required
No excessively loose clothing
No dangling jewelry
---
Outcomes
Prepare regularly scheduled meals safely and in a timely manner
Track kitchen inventory and communicate when products are low
Clean/disinfect the kitchen at the end of each shift to approved standards
Maintain a safe workspace by following all safety protocols
Create a positive volunteer experience
Habitat for Humanity Waterloo Region supports diversity, inclusion and representation of the people, organizations, and communities we work with and serve.
Get started on volunteering today! 
The first step is to register for and attend an orientation. To do that, go to VolHub (our volunteer scheduling app) and create an account. 

Click here to get started: 

Register to Volunteer