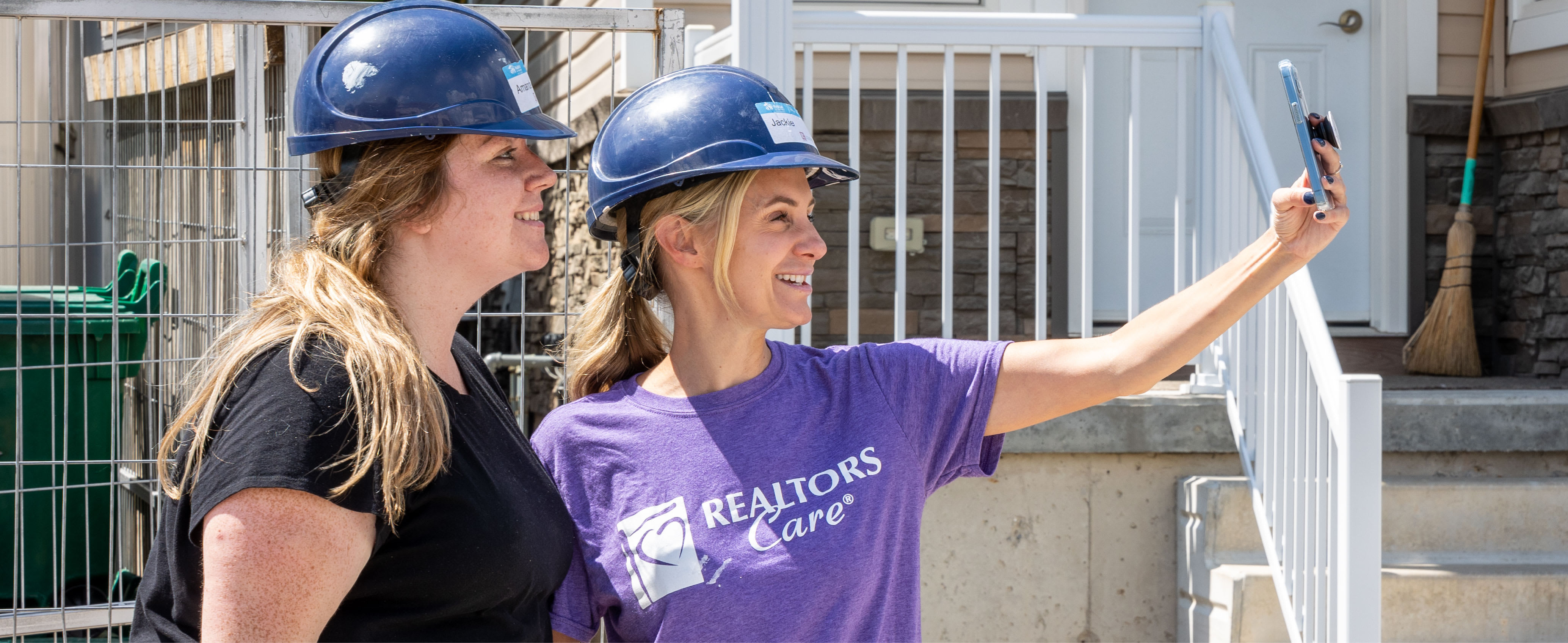 Founded in 1988, Habitat for Humanity Waterloo Region is a non-profit organization working toward a world where everyone has a decent and affordable place to call home. We work to bring our community together to help families build strength, stability and independence through affordable homeownership. With the help of volunteers, donors and community partners, we provide a solid foundation for low-income families in Waterloo Region.
Position Title
Photographer
---
Location 
Various locations throughout Waterloo Region
---
Hours
Monday – Friday, minimum 2 hours per shift
---
Time Commitment
Volunteer for 1-2 shifts. After this time a commitment of 10 shifts over 4 months is required.
Our Mission
To build strength, stability and self-reliance through shelter.
---
Purpose
To carry out the stated mission of Habitat for Humanity Waterloo Region.  Photographers are responsible for capturing the moments of the volunteer experience, build progress, and special events.
---
Reports to
Volunteer Services staff
Duties and Responsibilities
Position Duties:
Capture each person in action – lots of close-up pictures
When teams are on site, take group photo
Respect individuals who do not wish to have their photo taken (photo release is on the volunteer waiver)
Take pictures to capture the status of the build (big picture photographs of the townhouse complex, the site, etc)
Upload the photos to our Flickr account and email 2-3 special photos that can be highlighted on our social media sites
Qualifications and/or Skills
Understanding of the Habitat for Humanity philosophy and the desire to promote it
Experience with digital photography
Able to move comfortably around construction sites, including on heights, in warehouse conditions, and at special events
Great interpersonal skills to interact with various volunteers
Experience with selecting appropriate photos to upload to our social media site – committed to highlighting Habitat for Humanity Waterloo Region and its volunteers in the best light
Orientation and Training
Habitat Waterloo Region Volunteer Orientation and Safety Training
Working Conditions
Active construction and warehouse sites with associated hazard
Dusty and dry
Varied weather conditions
Screening Process
Initial trial period
Interview including portfolio of current work
Oath of confidentiality  
---
Benefits
 Gain satisfaction helping local families in need purchase safe, decent, affordable housing
Use and develop professional skills in a volunteer capacity
Network
---
Health & Safety
Green patch CSA approved footwear and/or Class E –Type II hard hat (both are available to you)
No excessively loose clothing. Long pants required on build site and at salvages.
No dangling jewelry
 
---
Outcomes
Photograph Habitat Waterloo Region in a favourable light
Upload photos in a timely manner
Develop a good working relationship with volunteers and staff
Habitat for Humanity Waterloo Region supports diversity, inclusion and representation of the people, organizations, and communities we work with and serve.
The volunteer Photographer position is one which requires a unique interviewing and/or training process. If you are interested in this position, please contact us at volunteer@habitatwr.ca.