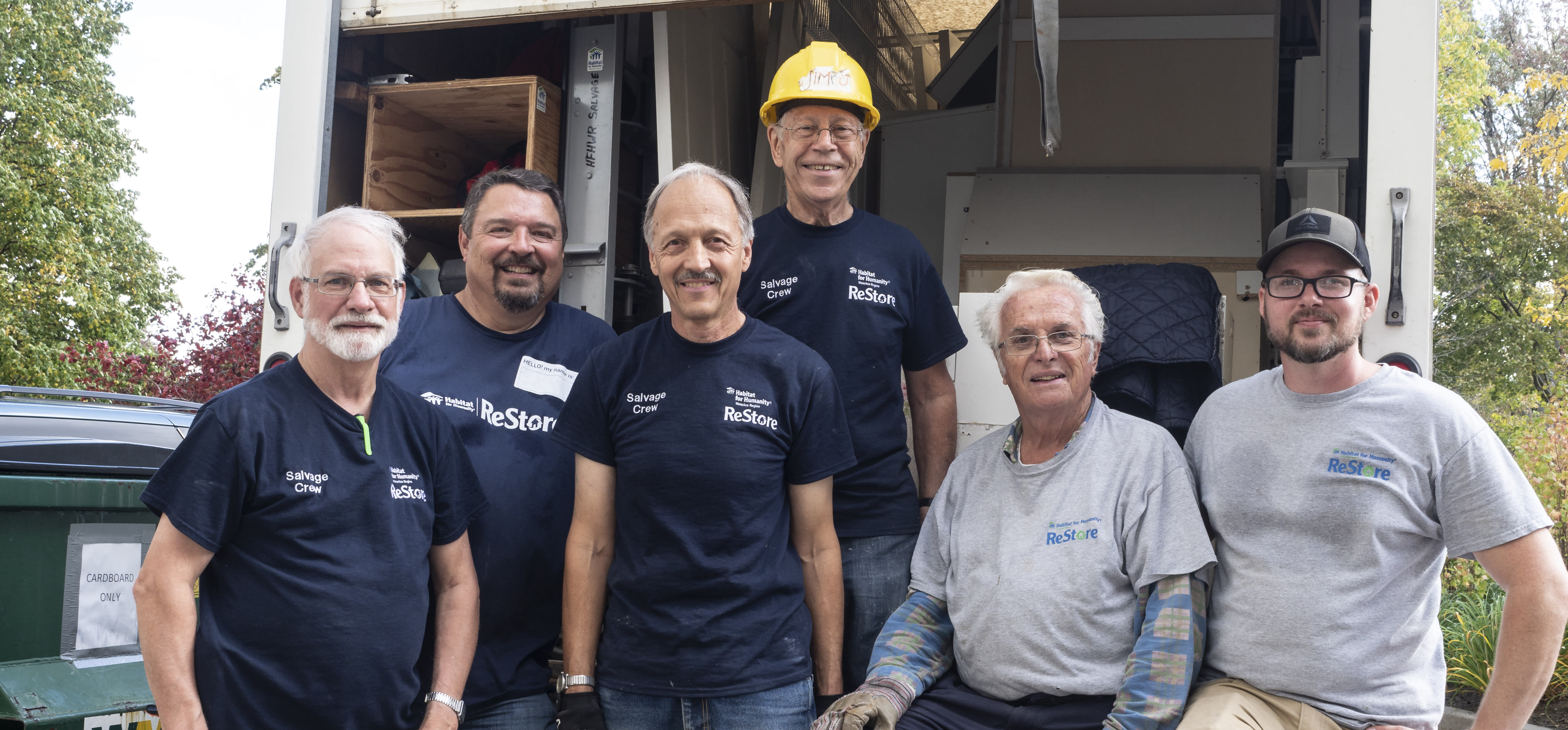 Founded in 1988, Habitat for Humanity Waterloo Region is a non-profit organization working toward a world where everyone has a decent and affordable place to call home. We work to bring our community together to help families build strength, stability and independence through affordable homeownership. With the help of volunteers, donors and community partners, we provide a solid foundation for low-income families in Waterloo Region.
Position Title
Scrap Metal Deconstructionist
---
Location 
120 Northfield Drive East, Waterloo – ReStore
200 Preston parkway, Cambridge - ReStore
---
Hours
4 or 8 hour shifts – During ReStore Hours
---
Time Commitment
Volunteer 1-2 shifts. After this time, a commitment of 10 shifts over 3 months is required.
Our Mission
To build strength, stability and self-reliance through shelter.
---
Purpose
To carry out the stated mission of Habitat for Humanity Waterloo Region. Scrap Metal Deconstructionists assist in sorting scrap metal materials to support the ReStore's focus of promoting socially and environmentally conscious activities.
---
Reports to
ReStore and Volunteer Services staff
Responsibilities
Deconstruct items into base components
Differentiate between ferrous and non-ferrous materials
Sort scrap metals into specific bins
Ensure safety at all times
Answer receiving door and help with customer service when needed
Qualifications and/or Skills
Understanding of the Habitat for Humanity philosophy and the desire to promote it
Good ability to sort and categorize
Dexterous
Knowledge of small hand and power tools (magnets, drills, cutters, screwdrivers, hammers, hacksaws, grinders)
Ability to work independently
Patience
Basic Health and Safety knowledge
Willingness to learn
Must be at least 16 years of age
Orientation and Training
Habitat Waterloo Region ReStore Volunteer Orientation
ReStore Safety Training
Site tour
Working Conditions
 Dry dusty warehouse
Cool/hot temperature, dependent on time of year
Prolonged periods of standing
Benefits
Gain satisfaction helping local families in need, purchase safe, decent, affordable housing
Contribute to practices that are environmentally sustainable
Develop skills
Build community relations
---
Health & Safety
Green patch CSA-approved footwear (available to borrow)
No excessively loose clothing
No dangling jewelry
---
Outcomes
Accurately sort scrap materials
Maintain a minimum level of completion
Tidy the workspace prior to the end of the shift
Create a safe workspace by following all safety protocols
Habitat for Humanity Waterloo Region supports diversity, inclusion and representation of the people, organizations, and communities we work with and serve.
This is not an entry level position. We ask you to begin by volunteering in the ReStore where you can learn about the unique training process for this position.