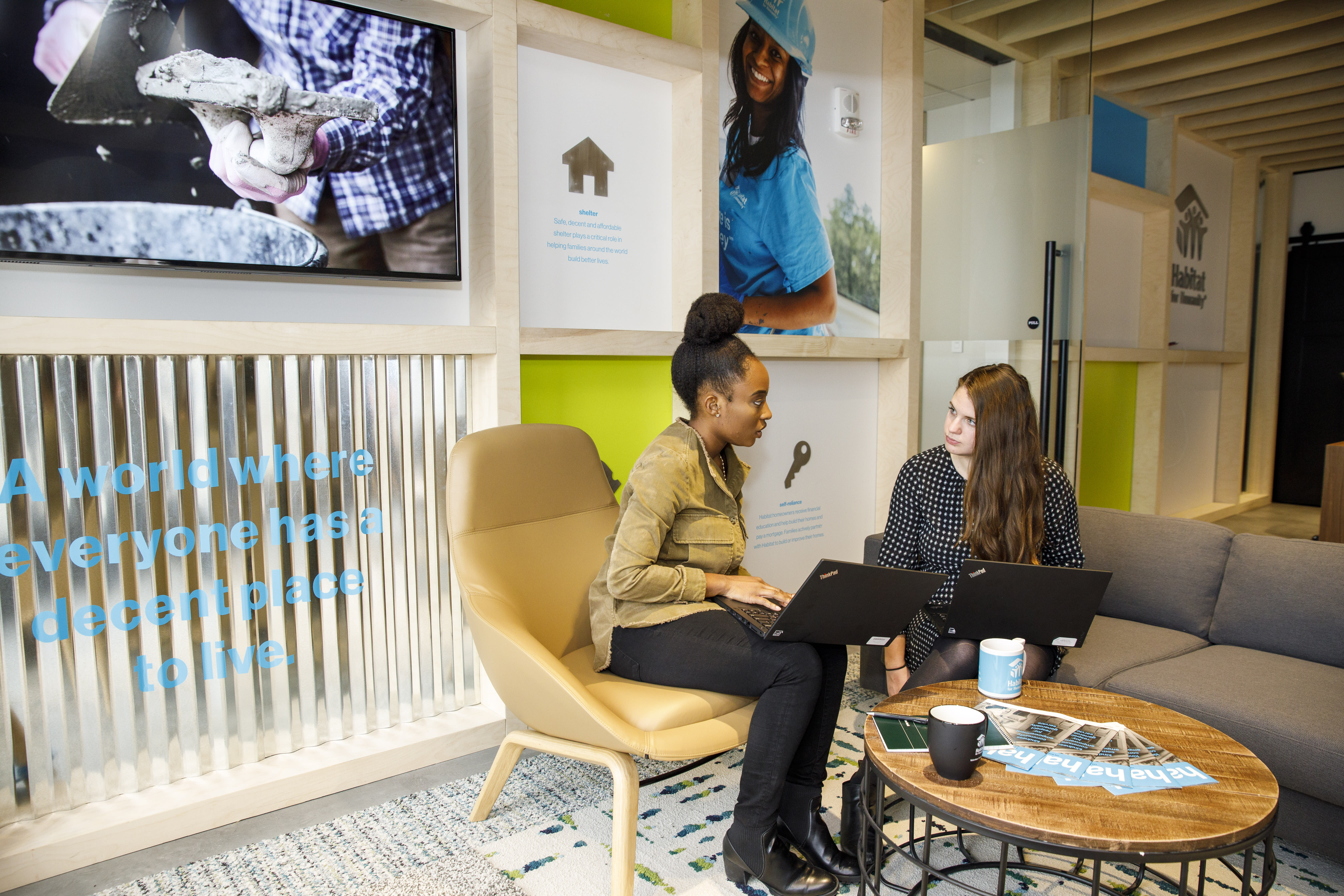 Founded in 1988, Habitat for Humanity Waterloo Region is a non-profit organization working toward a world where everyone has a decent and affordable place to call home. We work to bring our community together to help families build strength, stability and independence through affordable homeownership. With the help of volunteers, donors and community partners, we provide a solid foundation for low-income families in Waterloo Region.
Position Title
Archivist
---
Location 
120 Northfield Drive East, Waterloo
---
Hours
4 or 8 hour shifts, during ReStore hours
---
Time Commitment
Volunteer 1-2 shifts. After this time, a commitment of 10 shifts over 3 months.
Our Mission
To build strength, stability and self-reliance through shelter.
---
Purpose
To carry out the stated mission of Habitat for Humanity Waterloo Region. The Archivist is primarily responsible for creating and maintaining order of historical information.
---
Reports to
Volunteer Services staff
Responsibilities
Evaluate records for preservation and retention
Assemble, catalogue, preserve and manage the collection of historical information and records
Identify ways of protecting and preserving the collection
Advise and support users on how best to access, use and interpret archives
Prepare record-keeping systems and procedures for archival research and for the retention or destruction of records in consultation with Habitat Waterloo Region staff
Maintain a user-friendly, computer-aided search system
Advise on the ongoing organization and storage of material in order to encourage the organization to plan for the future
---
Other Duties
Create historical records of past achievements
Liaise with donors and depositors of archive
Arrange the acquisition and retrieval of records
Qualifications and/or Skills
A genuine interest in history and in preserving records for posterity
A logical approach to the work of identification and classification
Attention to detail and accuracy
Ability to work independently and as part of a team
Basic archival knowledge is an asset
Orientation and Training
Habitat Waterloo Region Volunteer Orientation
AODA certificate completion (required topics for the customer service standard training)
Working Conditions
 Dry and dusty
Cool/hot temperatures dependent on time of year
Lengthy periods of sitting
Computer work
Screening Process
Interview
Reference checks
A Criminal Record and Judicial Matters Check is required
Oath of confidentiality
Initial trial period
---
Benefits
 Satisfaction of helping local families in need purchase safe, decent, affordable housing by helping us tell our story
Develop skills related to historical archiving
---
Health & Safety
Dress appropriately for the office, including no images or words on clothing that could be found offensive to others
---
Outcomes
Represent Habitat for Humanity in a positive light
Accurately enter and update data into out databases
Provide insight into collection maintenance
 
Habitat for Humanity Waterloo Region supports diversity, inclusion and representation of the people, organizations, and communities we work with and serve.
The volunteer Archivist position is one which requires a unique interviewing and/or training process. If you are interested in this position, please contact us at volunteer@habitatwr.ca.