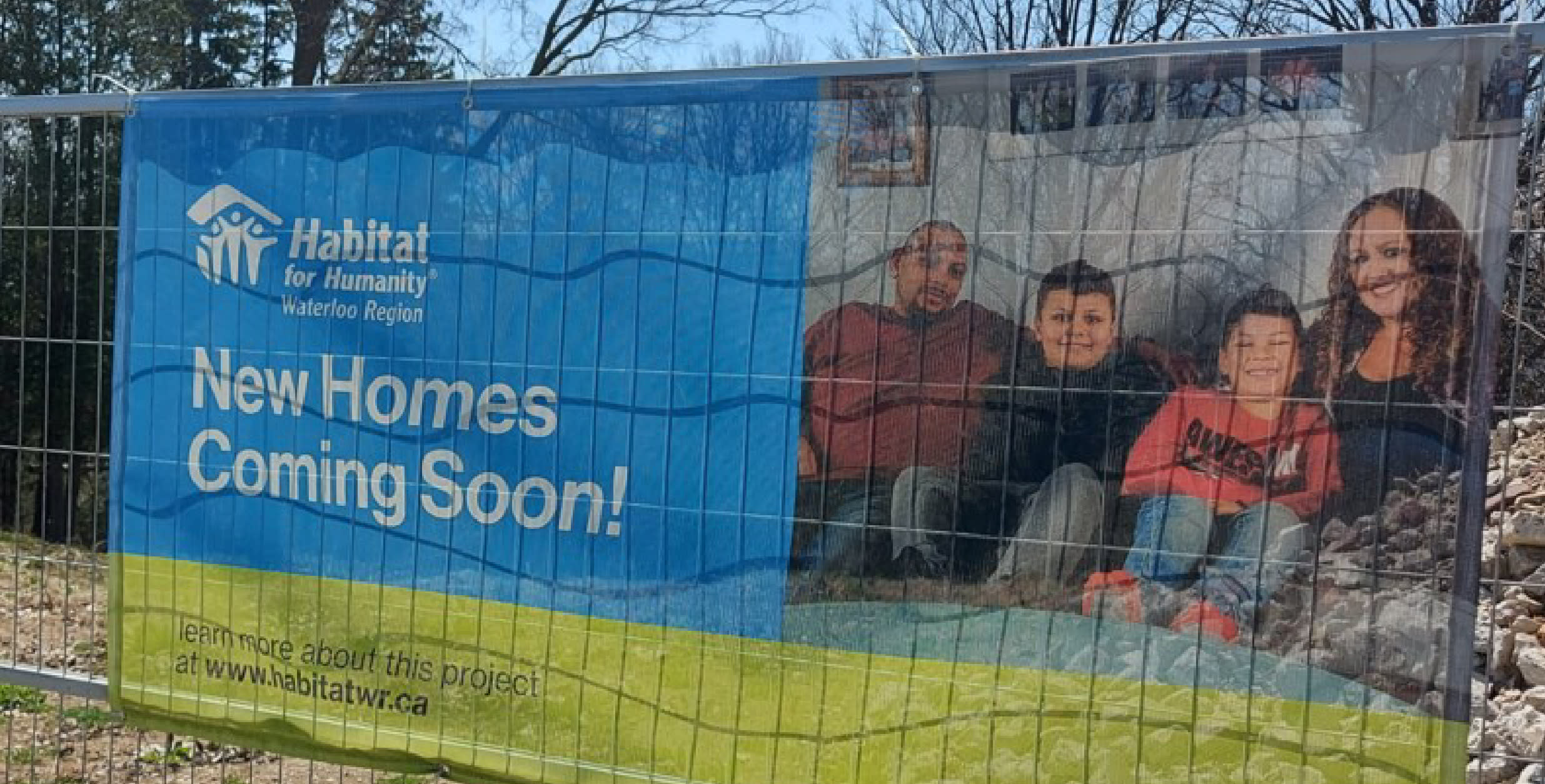 The townhouses will be built with up to four bedrooms to support families trying to find affordable housing
Twenty-Four stacked townhouses will be coming to Shantz Hill Road in the coming years.

Habitat for Humanity Waterloo Region is currently working with the city on the development of the properties, with hopes of breaking ground in early 2023.

"We're continuing to work on the project," Philip Mills, chief executive officer of Habitat for Humanity Waterloo Region said.

"We're working through the permitting phases. There's an overwhelming need for safe and decent places to live."

The provincial government recently announced the More Homes Built Faster Act intended to expedite the building of 1.5 million new homes over the next 10 years, including 19,000 in Cambridge

Mills believes the city needs to have partnerships with both for-profit and not-for-profit organizations in order to reach the goal. Currently, Habitat for Humanity is partnering with Activa to make the stacked townhouses a reality.

"It's the first time partnering with someone, so having never done this before it's been a bit of a learning process but I think it's a good partnership," he said. 

"We have good support from the city to get the 24 units built for people. It's a multi-year project, likely to take anywhere between two and four years from start to finish. Hopefully it's the first of many projects."

These townhouses will be geared towards families, a demographic that Mills feels is largely left out of the affordable housing conversation.
"We focus particularly on families," he said. 

"Families are often a missing part in affordable housing. A lot of projects are built with one or two bedrooms. This project has three and four bedroom units designed for families. We need to fill in the gaps. It's hard for families to find spaces they can afford."

Mills also wants to set the record straight and help eliminate the stigma around affordable housing, saying a wide range of people are in need.

"I feel like a lot of people picture individuals in dire situations and that need the highest level of support accessing affordable housing," he said.

"That's not the case. Often times it's the PSW supporting an aging family, the receptionist at your doctors office, it's people you interact with everyday. People aren't always understanding who will be their neighbour."

The application process for these homes has now closed and Mills and his team are currently working through the multi-phase process for selection with families.