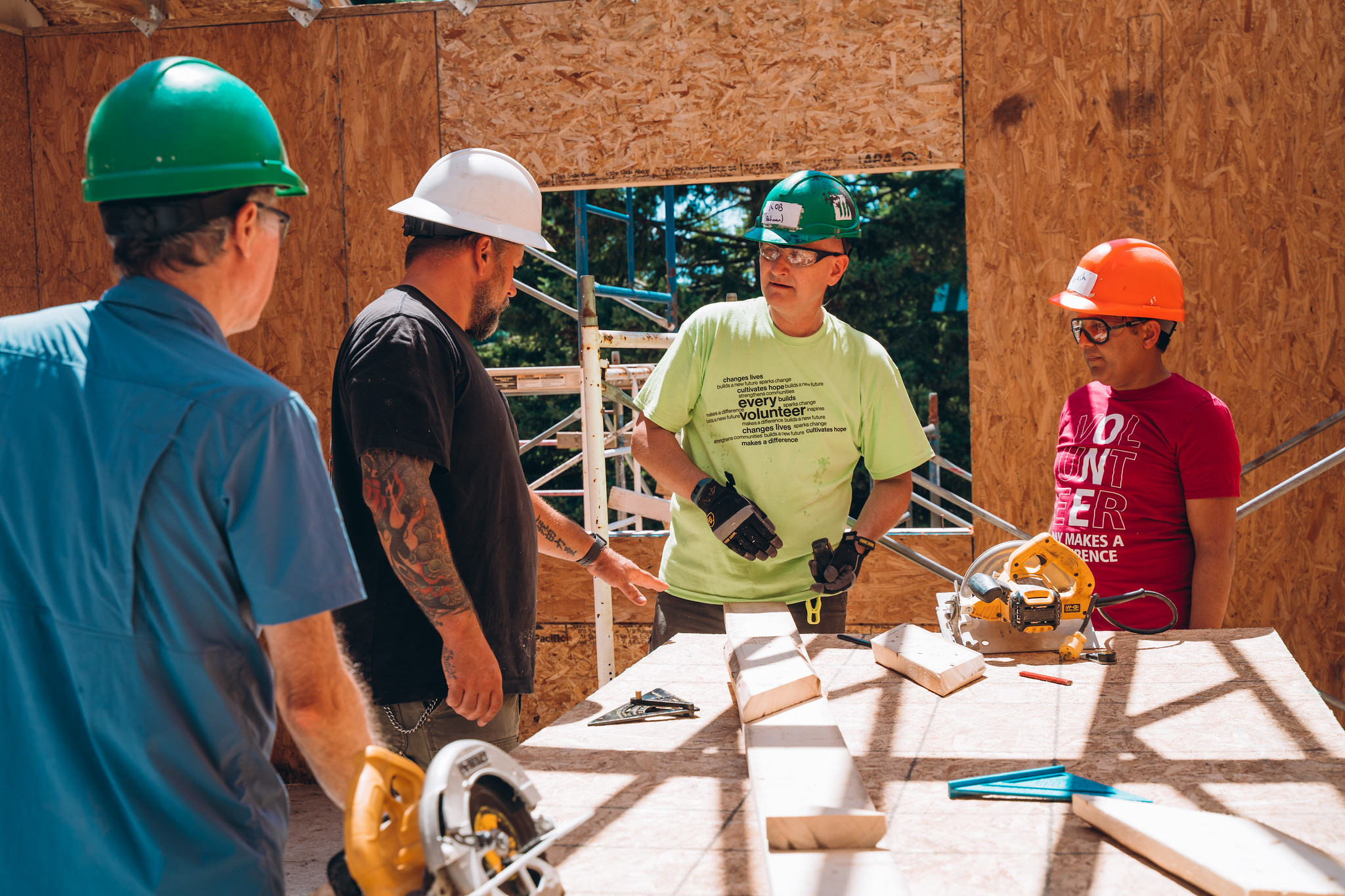 Founded in 1988, Habitat for Humanity Waterloo Region is a non-profit organization working toward a world where everyone has a decent and affordable place to call home. We work to bring our community together to help families build strength, stability and independence through affordable homeownership. With the help of volunteers, donors and community partners, we provide a solid foundation for low-income families in Waterloo Region.
Job Description
Build Site Assistant- Summer Student
Position Title
Build Site Assistant
---
Reporting to 
Build Site Supervisor
Position Summary
The role of the Build Site Assistant is to provide support to the entire build team. The assistant plays an essential hands-on role in working with staff and volunteers as we build and finish homes on the build site. 

 This role will assist the Build and Build Site Supervisors in mentoring and directing volunteers with all tasks associated with the construction project.  In addition to constructing our current block of 6 town homes this position will also participate in site cleanup, landscaping, gardening, tree planting, fence building, and general maintenance of the entire complex (45 townhomes).  Site safety, personal safety and the safety of all our staff, volunteers and residents living near this build site is a key priority.
---
Position Type
This is an 8-week contract position at 37.5 hours per week (Monday June 10 until Thursday August 31, 2023 - Contract start date is negotiable but not extendable beyond 8 weeks); $15.50 per hour compensation;

·      Hours are 8:00 am to 4:00 pm Monday through Friday (hours may flex due to the nature of the work)

·      Work site will be closed for the August Civic Holiday from Friday August 4th to Monday August 7th
Duties and Responsibilities
·      Working closely with the Build Site Supervisor and the Build Supervisor to support construction and landscaping-related tasks.

·      Personally uphold construction safety protocols and requirements and remind volunteers of their required implementation as trained through the volunteer Habitat for Humanity Safety Training
Qualifications
·      As part of the Canada Summer Jobs program, and in accordance to the nature of this position, applicants must be youth aged between 16-30 and either a Canadian citizen, a permanent resident or a Refugee under the Immigration and Refugee Protection Act

·      Desire to primarily work outdoors

·      Construction knowledge is preferred, but not necessary

·      Physically capable of lifting and carrying up to 30 lbs, as well as walking up stairs on an active build site.

·      Responsible and energetic

·      Enjoy working with people and helping the team succeed
What You Bring
A desire to make a positive impact in our community
An understanding of the non-profit sector
A passion for people and a strong team player
An exceptional communicator both verbally and in written form
An ability to work independently and pay attention to detail
An excitement about discussing the big picture and your role in it
A willingness to learn and grow individually and as part of a team
An ability to thrive in an environment with multiple projects and competing deadlines
What We Offer
A dedicated staff team, working towards the same goals
A competitive compensation package
A flexible schedule within our core business hours
A learning organization, with a focus on personal and professional development
Other Requirements
Provide proof of an acceptable Police Records Check
Please submit resume and cover letter to Chris McCracken, Build Site Supervisor at build@habitatwr.ca


Posting closes on Wednesday, June 7th, 2023 at 12:00pm. Please note that we will be reviewing and evaluating applications on an ongoing basis, and we, therefore, encourage early submissions.
HabitatWR is committed to being a leader in supporting and valuing the diversity of the people, organizations, and communities it serves. We thank all applicants for their interest; however only those selected for an interview will be contacted.

HabitatWR is committed to accommodating applicants with disabilities throughout the hiring process, in accordance with the Accessibility of Ontarians with Disabilities Act (AODA). We will work with applicants requesting accommodation at any stage of the hiring process.